Artifacts
For more than 10,000 years, people around the world have been using ceramic (baked clay) vessels, or pottery, for storing, preparing, and consuming food and drink. Because pottery does not decay like wood and other organic materials, or corrode like metal, it is often the most common type of artifact found on archaeological sites.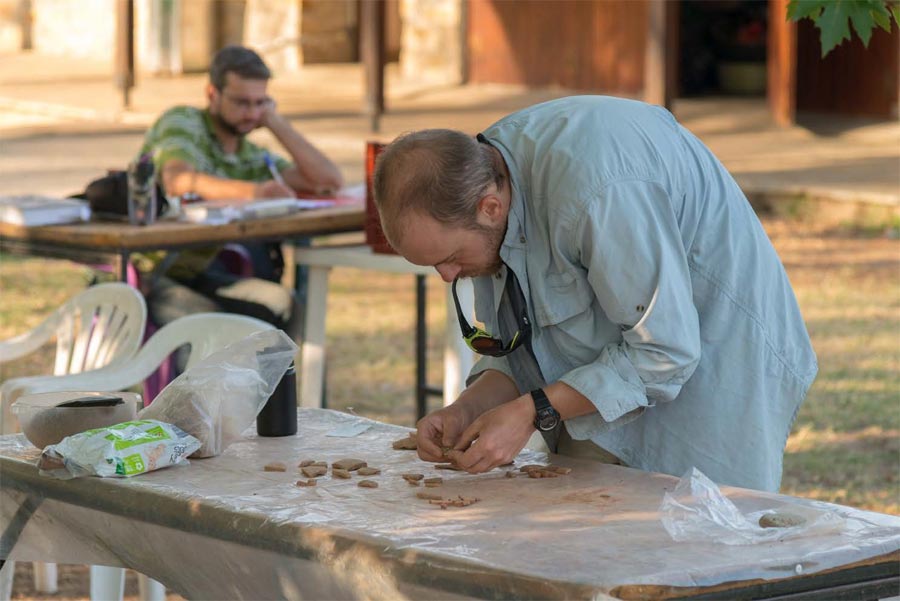 In the ancient world as today, fashions in basic household furnishings such as pottery were constantly changing. Careful study has enabled archaeologists to track these changes over time, making pottery an important form of dating evidence. Sites such as Olynthos provide crucial lynchpins in this chronology.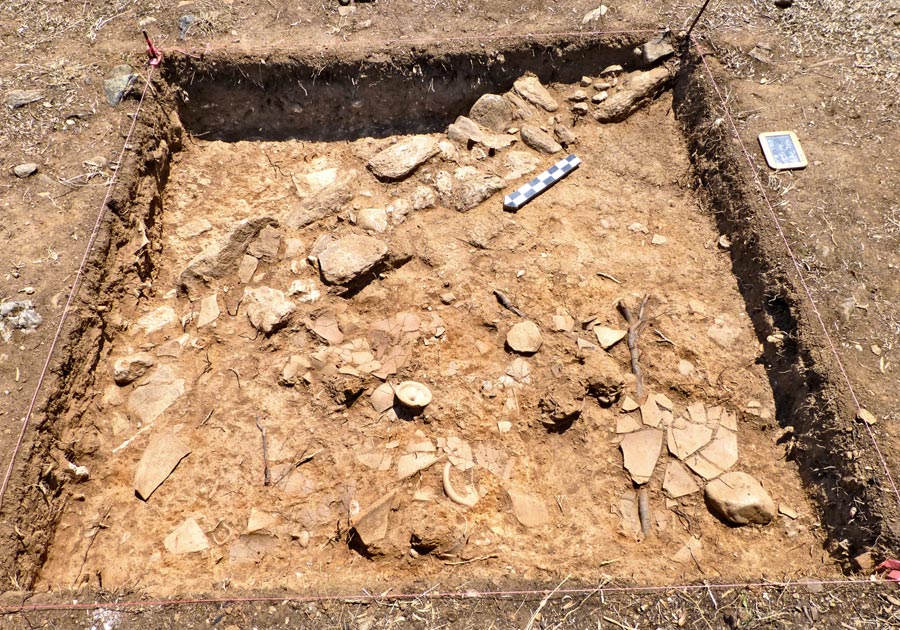 Pottery and other types of artifacts also offer valuable glimpses into the lives of the inhabitants of Olynthos. Ceramic vessels suggest a variety of activities taking place at home. Fragments of painted wall plaster and terracotta figurines give a sense of ancient home decor. Coins, accidentally dropped by members of the household or visitors and buried within the earth floors of the houses, attest the trading relationships between Olynthos and nearby towns such as the island city of Thasos.
Kelsey Museum Artifacts
Shown here are objects from the Kelsey Museum collections that illustrate the types of pottery and other artifacts found at Olynthos. Most of the objects exhibited here were acquired by gift or purchase, and it is uncertain where they were originally found.
Pottery Vessels