Use of Technology
Geophysical Prospection
Various techniques of geophysical prospection have been used to investigate the site of Notion, including earth resistance survey (also used at Olynthos).
Drones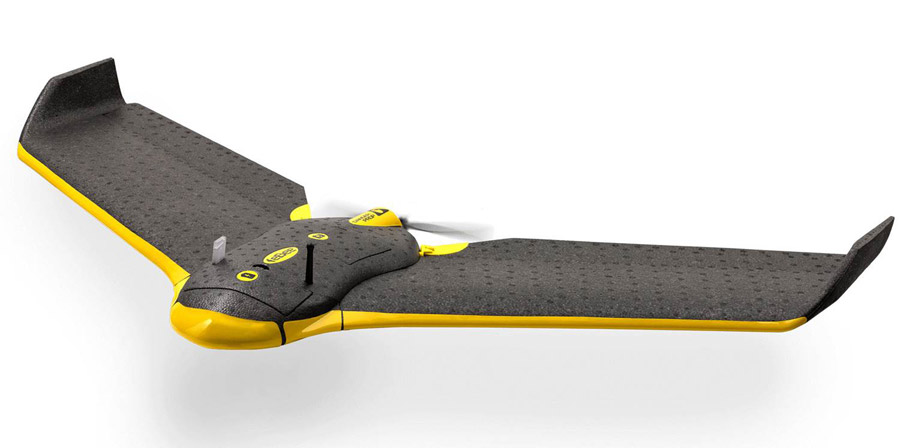 Drones are important tools in contemporary archaeology. The model of Notion is based on an aerial survey of the site conducted by senseFly, the manufacturer of this eBee drone.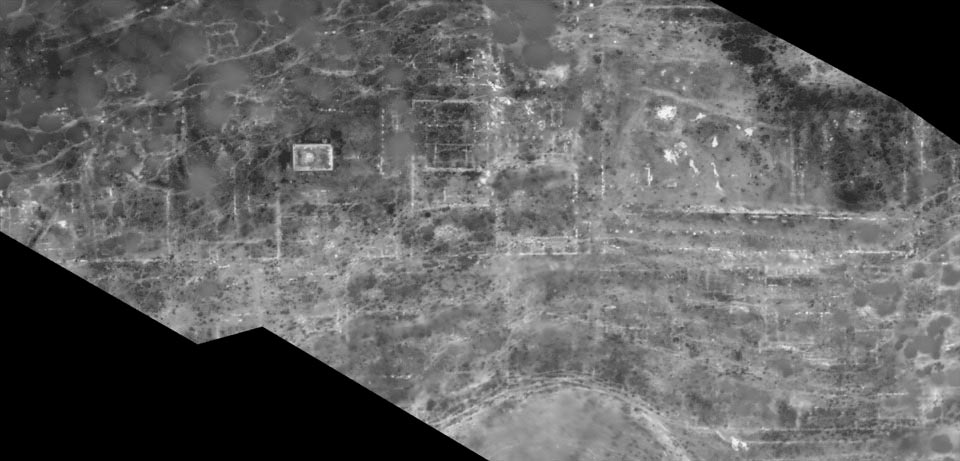 In addition to traditional cameras, heat sensors can also be mounted on drones. Because rocks store heat more effectively than soil, a heatmap of a site can detect buried architectural remains, such as stone foundations.
The Model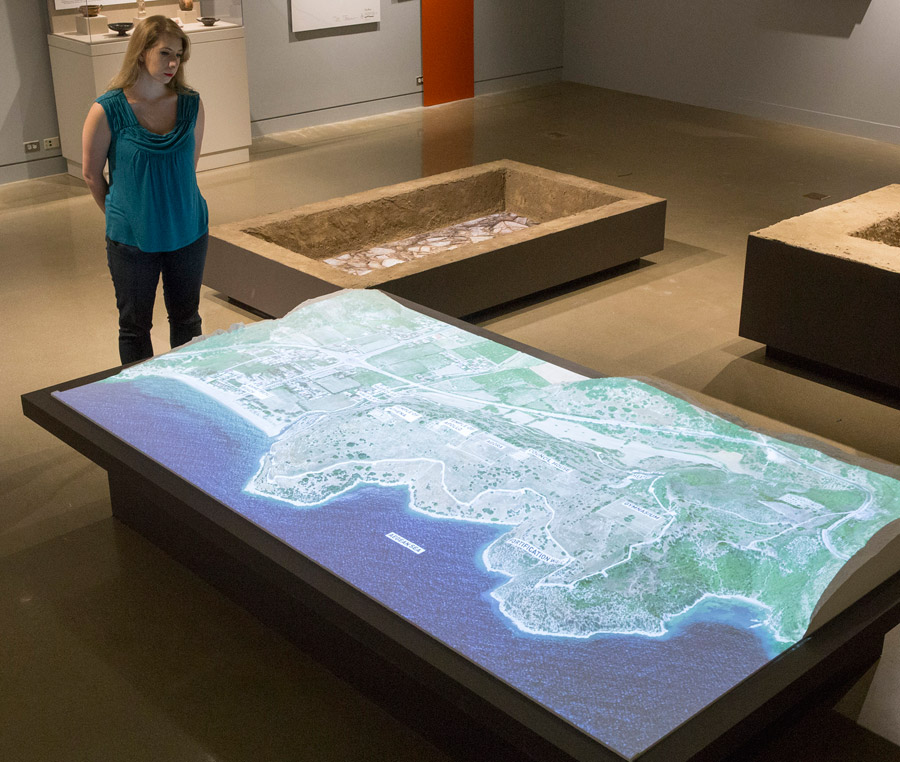 This model of Notion is based on an aerial survey of the site carried out using eBee drones. The model was produced with the same techniques used to make the replica of the sarcophagus from Gabii.
Projected on the model's surface are a rotating series of images: an aerial view of the site as it appears today; the ancient street plan; and a map showing plans for the development of the site after research is finished, with tourist paths, informational signs, and other amenities. Planning for a sustainable future of ancient sites in consultation with stakeholders ranging from local inhabitants to international tourists is an important component of contemporary archaeology.