Introduction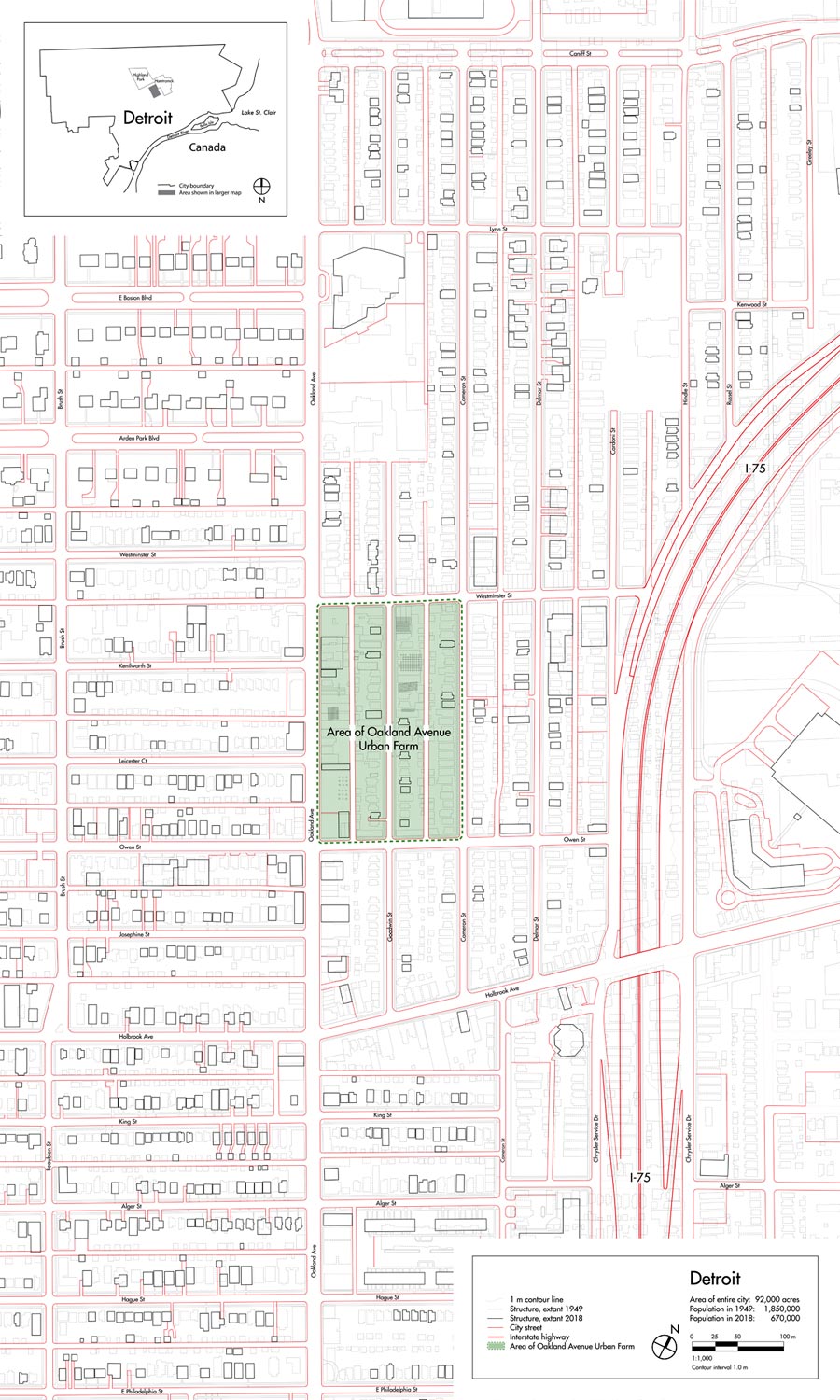 Like cities throughout history, Detroit is constantly changing. In the mid-20th century, the city was home to 1.8 million people. Over the last two generations, it has lost over 60% of its inhabitants. While the population of Detroit has changed, however, the spatial footprint of the city has remained the same. As a result, vacant areas have opened up throughout Detroit, ranging in size from single house plots to whole city blocks.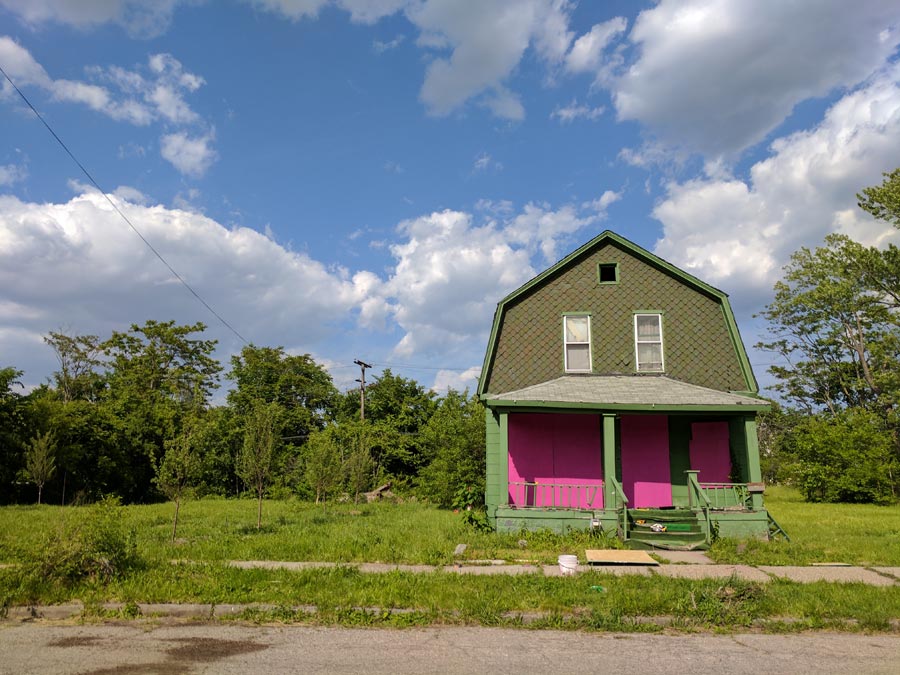 A major challenge facing Detroiters today is how to manage this newly vacant land. One solution is to convert it to agricultural use. There are now approximately 1,400 urban farms of varying sizes in Detroit, many of them grass-roots initiatives. Urban agriculture gives vacant land economic and social viability and a positive and optimistic spatial identity.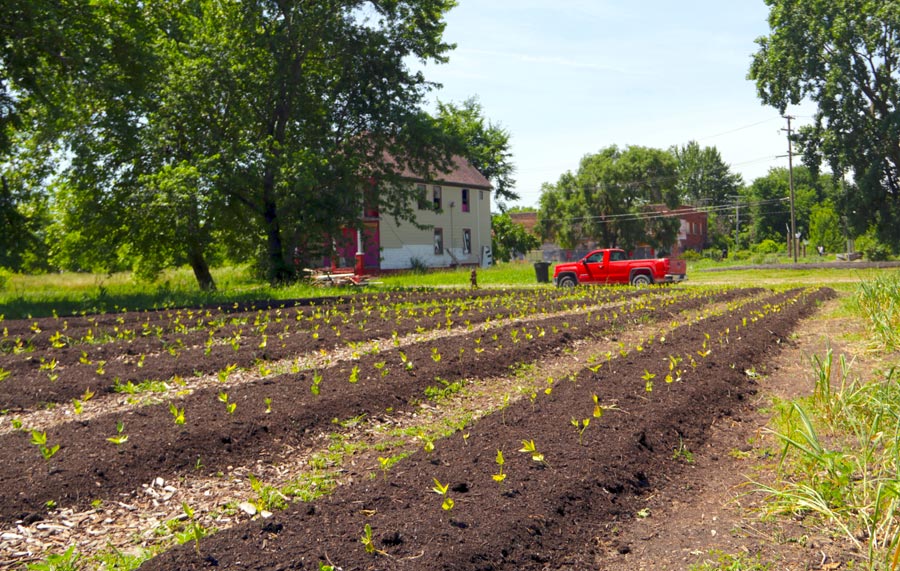 Tools used by archaeologists can help tell the story of Detroit's transformation. Multispectral satellite imagery, used by archaeologists to study ancient landscapes, can show how much land is currently being farmed. Soil cores, used in archaeology to preview potential excavation areas, can be used to test the viability of land for agriculture; they also provide fascinating glimpses into the history of the city.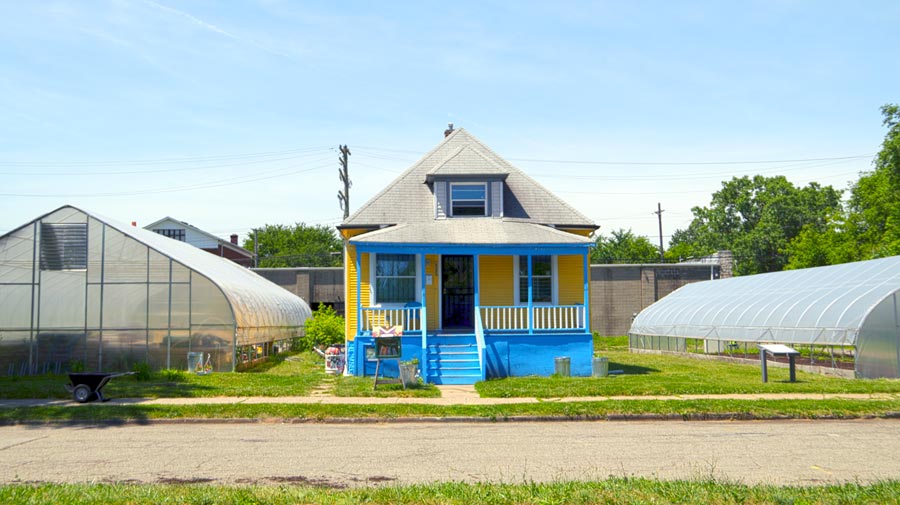 Unlike the other cities in this exhibition, Detroit is still a living, vibrant community. Watch the interviews to hear residents describe the ways they are actively making and remaking their neighborhoods.