Artifacts
The dates for the main period of occupation at Notion, from the 3rd century BC through the 1st century AD, are based on pottery. Because fieldwork at Notion has been limited to survey, all the pottery finds are fragmentary. Whole or broken but restorable pots are found only in graves or in unusual deposits such as the destruction level at Olynthos.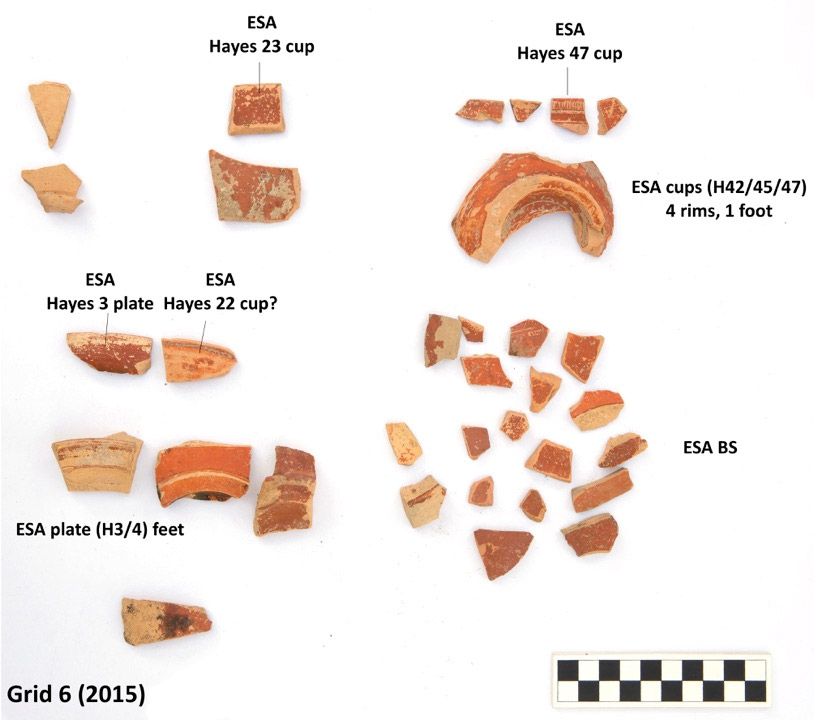 In addition to dating evidence, pottery also provides valuable information about local society. Most of the pottery from Notion is similar to that of nearby communities and so was probably made locally. Other vessels, however, were clearly imported, such as wine jars from the Greek island of Rhodes, giving us valuable glimpses of the international connections and cosmopolitan tastes of the inhabitants of this ancient town.
Kelsey Museum Artifacts
Shown here are examples from the Kelsey collections of the kinds of pottery and other artifacts found at Notion.