A Case of Archaeological Fraud: The "Michigan Relics" (1890–1920)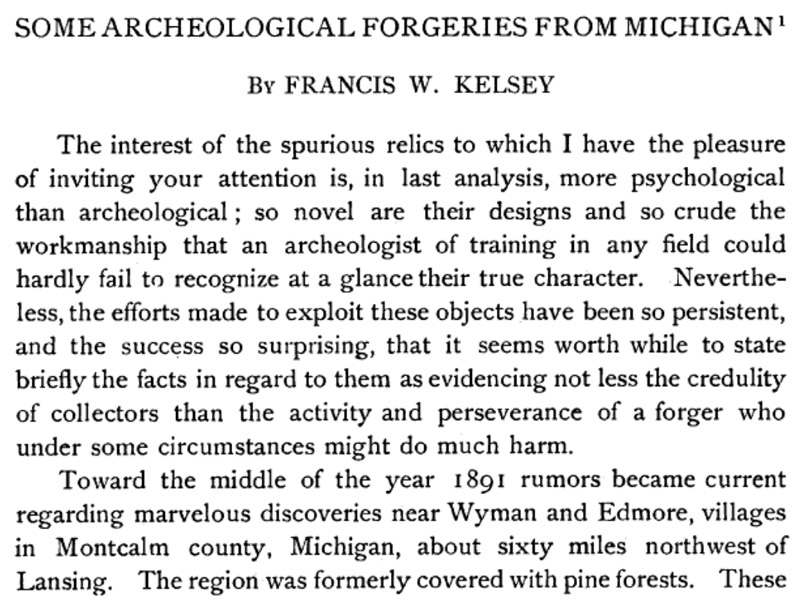 In the early 1890s, the University became involved in an archaeological controversy. Mysterious artifacts inscribed with hieroglyphs and cuneiform began to appear, along with claims that they were being discovered at sites throughout Michigan. The stone, ceramic, and copper artifacts quickly generated enthusiasm in the popular media and among those who believed they were evidence of contacts between Biblical peoples and ancient America.
In 1892, the "Michigan Relics" were brought to Francis Kelsey for evaluation. He firmly rejected them, writing articles denouncing them as fakes and even (unsuccessfully) encouraging Congress to pass legislation prohibiting archaeological frauds. Despite critiques by Kelsey and other scholars, the objects continued to appear until 1920. Today, we know they were the creation of sign painter James Scotford and Daniel Soper, a disgraced Michigan Secretary of State who had been forced out of office due to corruption.
In 1898, a disheveled man arrived in Ann Arbor hoping to sell the University Museum two wooden trunks of Michigan Relics. His offer was refused and he departed, leaving the trunks behind. This became known as the "Soper Fraud" collection. It was eventually transferred to the Museum of Anthropology, where it is still used to teach about critical thinking and the logic of archaeological arguments.
Selected Objects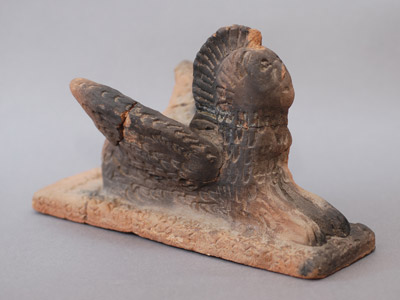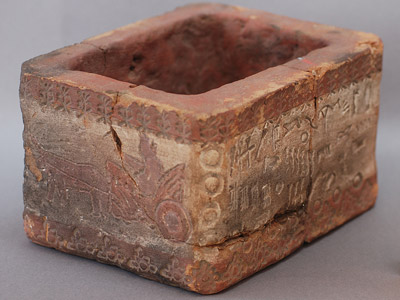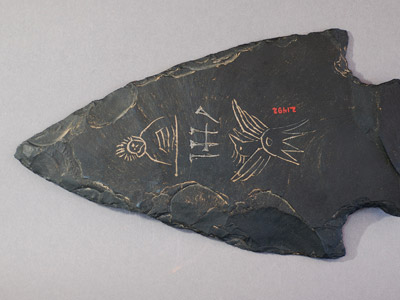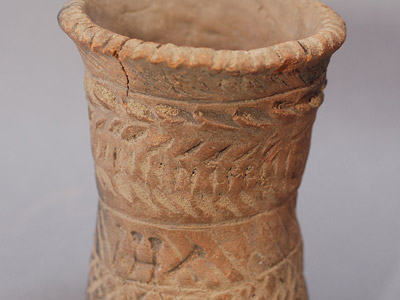 x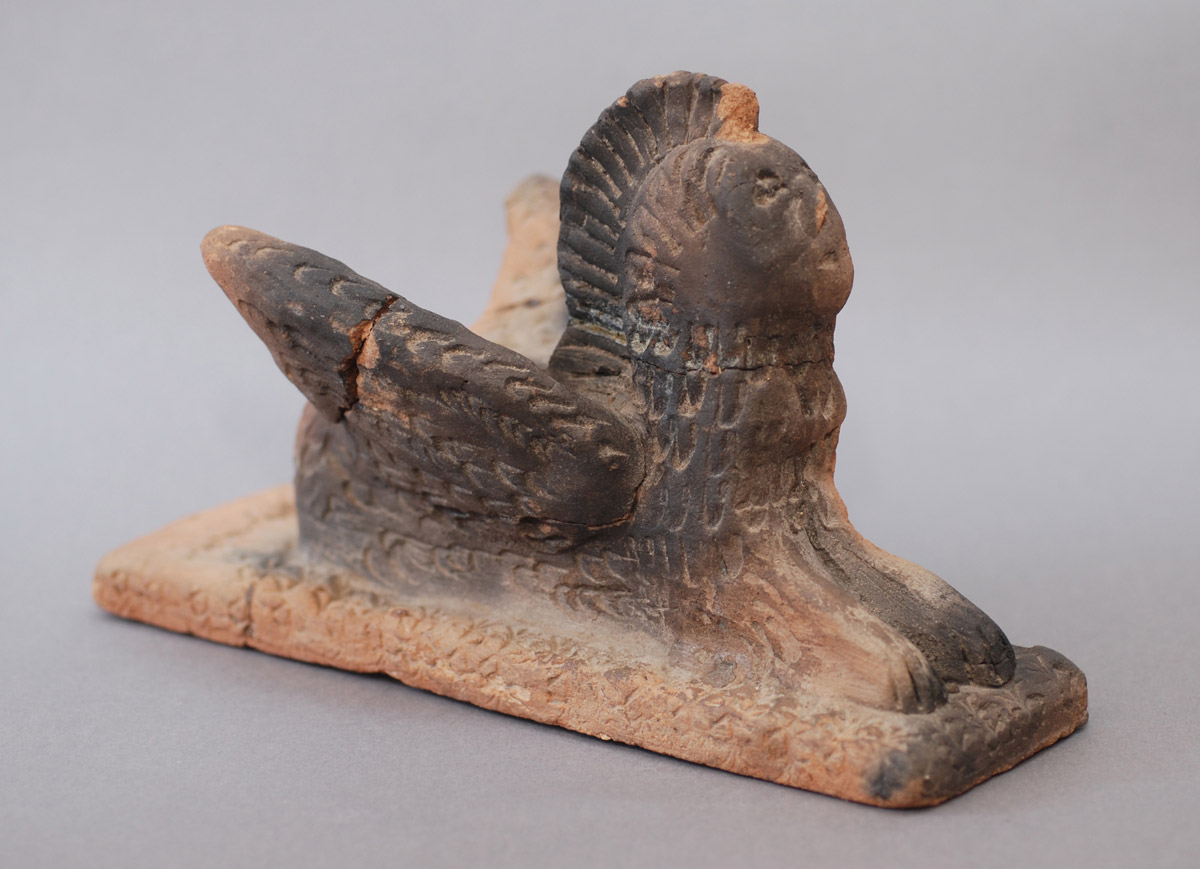 Winged figure
Earthenware
AD 1890–98
Michigan, United States
F. M. Kelsey
UMMAA 21492.T
x
Ceramic "casket"
Earthenware
AD 1890–98
Michigan, United States
F. M. Kelsey (or Transferred from University Museum, 1929)
UMMAA 21492.HH
x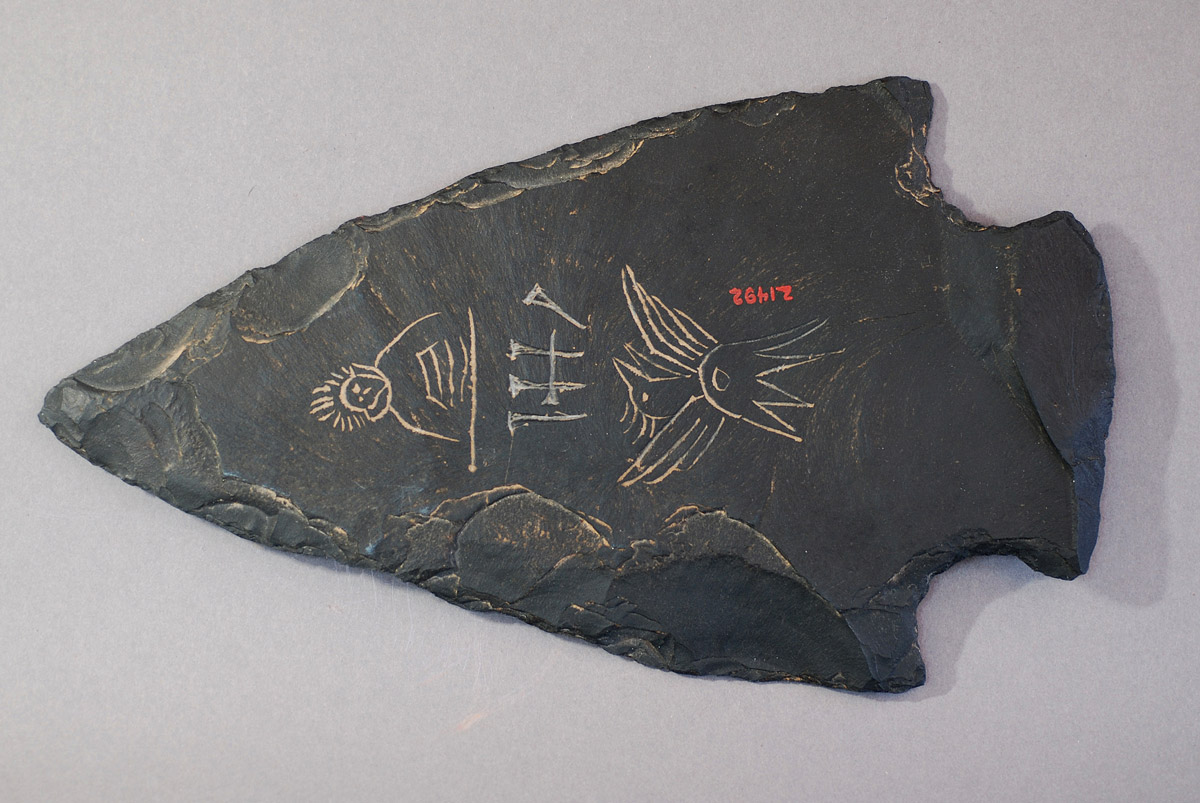 Inscribed projectile point-shaped slab
Slate
AD 1890–98
Michigan, United States
F. M. Kelsey
UMMAA 21492
x
Cup
Earthenware
AD 1890–98
Michigan, United States
F. M. Kelsey
UMMAA 21492.Z