The Institutionalization of U-M Archaeology in the 1920s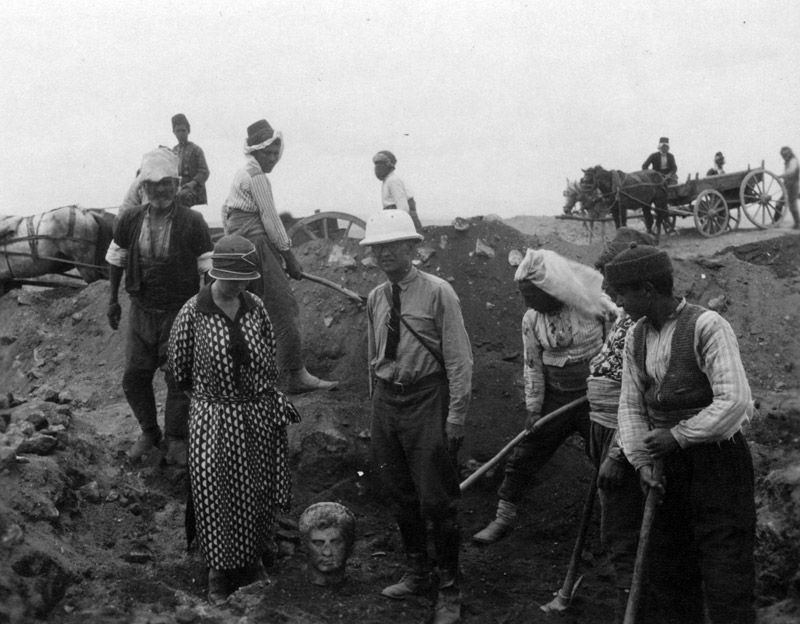 The 1920s were crucial for the development of archaeology at the University of Michigan. As the end of World War I ushered in a period of affluence and optimism, universities around the country were expanding their archaeological activity. The University of Michigan was part of this endeavor. This prosperous period saw the foundation of two new archaeology museums.
In 1922, the University of Michigan Philippine Expedition was launched. Carl E. Guthe, the archaeologist hired to direct the project, agreed to do so on the condition that the University create a museum and department of anthropology. In the same year, avocational archaeologist Dr. Wilbert Hinsdale joined the museum to oversee archaeological research in Michigan and began to build what would soon become the largest and most significant archaeological collections in the state. Ethnobotanist Melvin Gilmore joined the museum in 1929, conducting important research on Native American plant use and creating the nation's first laboratory of ethnobotany in the newly opened University Museums Building.
Meanwhile, between 1924 and 1938, Francis Kelsey initiated expeditions to North Africa and the Near East to investigate seven Graeco-Roman–period sites. Thanks to the generous policies of the respective countries, which gave the foreign excavators a share of their finds, Michigan received over 64,000 artifacts from these excavations, all destined for the newly founded Museum of Classical Archaeology (now the Kelsey Museum of Archaeology), housed in Newberry Hall.
The two museums experienced different trajectories in the 1930s. While the Michigan- and North American-focused fieldwork in the Museum of Anthropology allowed it to thrive even in challenging economic times, Kelsey's unexpected death in 1927 and the Great Depression combined to bring a halt to international fieldwork and publication activities at the Museum of Classical Archaeology.
This section of Excavating Archaeology @ U-M presents some of the projects that resulted from Michigan's 1920s archaeology boom.