Early States in Southwestern Iran: Tepe Farukhabad Excavations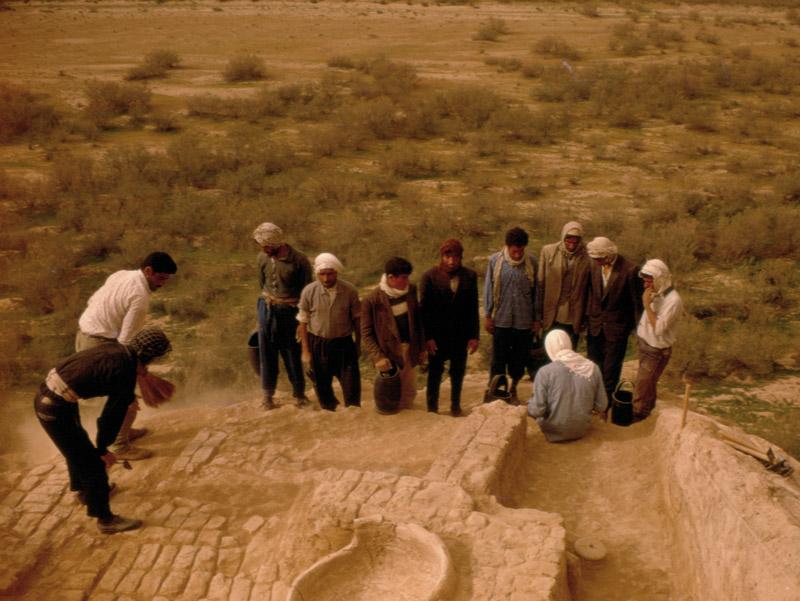 Henry Wright, a curator in the Museum of Anthropology, conducted regional surveys and excavations in southwestern Iran in the 1960s and 1970s. His seminal work laid the foundations for new theoretical approaches to researching the origins and organization of the world's earliest states.
One of the settlements Wright excavated was Tepe Farukhabad, a small town on the Deh Luran Plain on the northeastern fringes of Mesopotamia. Excavations of Early Uruk deposits (early 4th millennium BC) revealed a settlement of small mud-brick houses. Artifacts included blade tools, grinding stones, and ceramic bowls and jars. Imported goods and clay administrative artifacts provided evidence that the town's inhabitants participated in economic and political networks.
By the middle of the 4th millennium BC (the Late Uruk period), some of the town's 300-plus inhabitants were producing chipped stone tools, bitumen, and animal products for export. Ceramic rationing bowls and nonresidential architecture indicate that a central institution controlled their labor. It is likely that in this period Tepe Farukhabad and the Deh Luran Plain came under the rule of a powerful state. Wright's research demonstrates how states formed and expanded and the wide-ranging consequences of these processes.