Early Collections: 1850-1922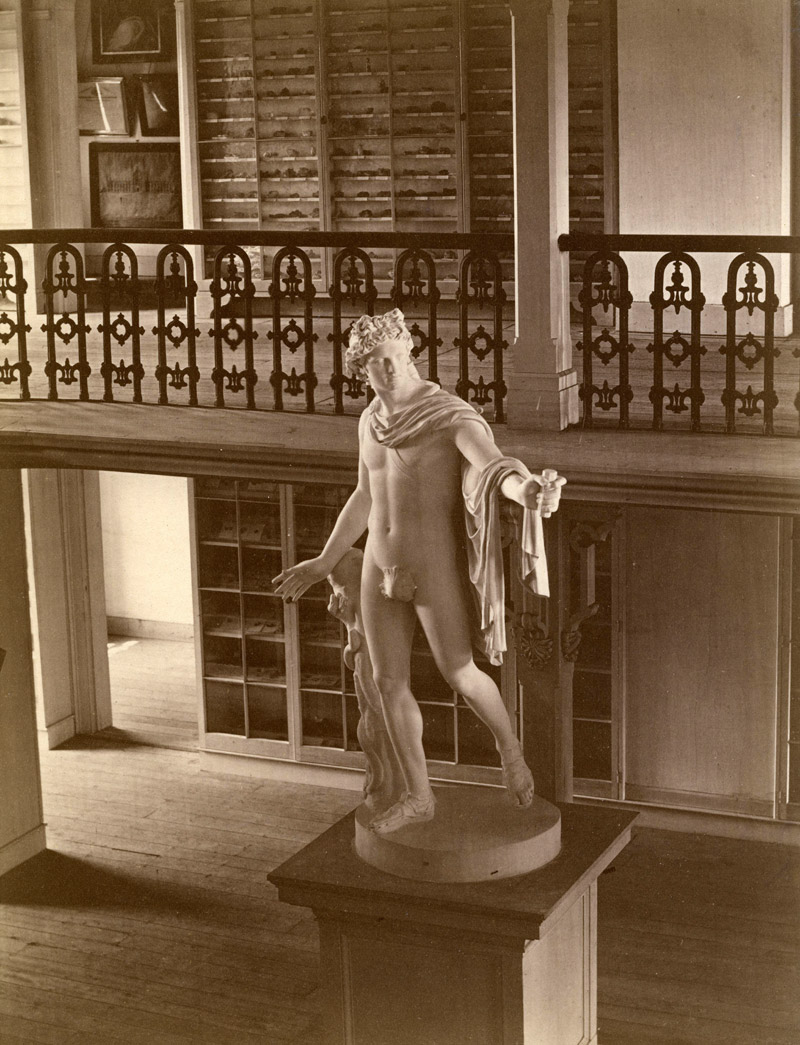 The new state of Michigan and its university were influenced by the same political currents shaping the nation—westward expansion, the displacement of Native peoples, war—as well as by intellectual debates influencing philosophy, politics, and emerging scientific understandings of the natural and cultural world.
In Ann Arbor, the University's first president, Henry Tappan, introduced a radical vision of a university that would focus on both teaching and research and be accessible to all citizens. The six men in the first class of U-M students came to a campus of four buildings and two professors in a rural town in a new state on the American frontier. Despite these modest beginnings, the University's ambitious founders were determined to produce educated and well-rounded citizens with "thorough knowledge of various branches of literature, science and the arts." To do this, the University needed books for its library and collections of authentic objects for its Cabinet of Natural History.
A grounding in the Classics was still considered essential for the educated citizen and in the 1850s, Latin professor Henry Frieze began to acquire original objects and high-quality reproductions of sculpture from the ancient Greek and Roman world to use in teaching. Interest in Biblical traditions also influenced early collecting (and one pretty spectacular archaeological fraud!). The collecting of materials from non-Western colonized people—Indians and others—followed a different trajectory, more closely linked to natural history collecting, the emerging discipline of anthropology, and racially inflected views of cultural value and evolution.
This section of Excavating Archaeology @ U-M explores Classical, Biblical, and natural history influences on early collections.