Archaeology Expands, 1945–Present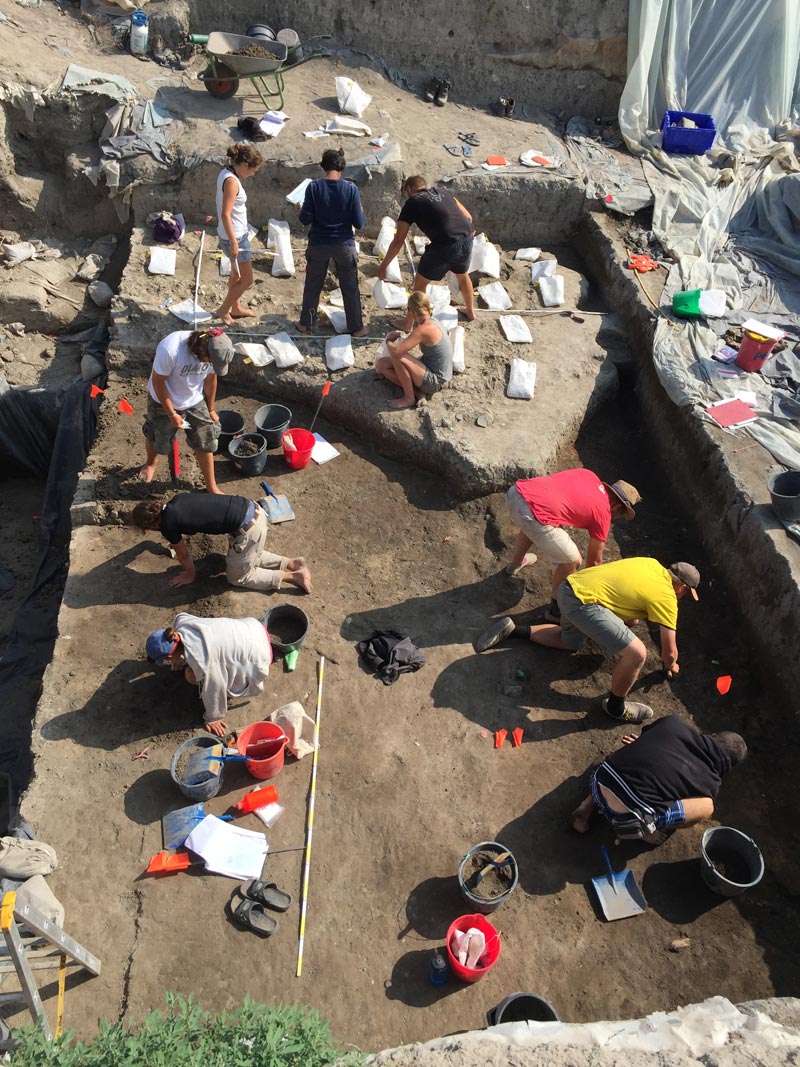 The United States' entry into World War II transformed the nation. At the University, male students were drafted into service and many faculty reoriented research to serve the war effort. Archaeology students and faculty who remained behind could no longer travel abroad for research; fuel rationing even precluded travel within the U.S. for fieldwork or museum visits. After the war, U-M archaeology grew dramatically as returning veterans filled classrooms.
By the 1960s, the Museum of Anthropology had doubled in size and was the epicenter of a theoretical revolution transforming anthropological archaeology. This "new" or "processual" archaeology sought to create rigorous, testable, scientific models to explain long-term processes of culture change. Curators at the Kelsey Museum also began innovative projects that brought together the disciplines of Classical studies and art history. Contemporary U-M archaeologists are grounded in diverse academic disciplines, though many of the divisions that historically separated humanistic and anthropological approaches to archaeology have narrowed, as archaeologists share field methods, laboratory techniques, and an ongoing commitment to addressing a range of questions about the human past.
Larger ethical, political, and legal considerations continue to shape archaeological practice. Concerned about site destruction and illegal looting, today our museums carefully vet offered collections to ensure they were legally acquired. And most materials from international fieldwork now remain in their host nations. The passage of the Native American Graves Protection and Repatriation Act in 1990 involved the Museum of Anthropological Archaeology in long-term—and at times contentious—efforts to repatriate ancestral remains and objects to tribes and forge stronger relations with Native communities. And today's archaeologists are far more committed to collaborating with local scholars and sharing their knowledge with local people than earlier generations.
This section of Excavating Archaeology @ U-M features a few of the field projects of the two museums from the late 20th century to today.