Jackal Gods Working Together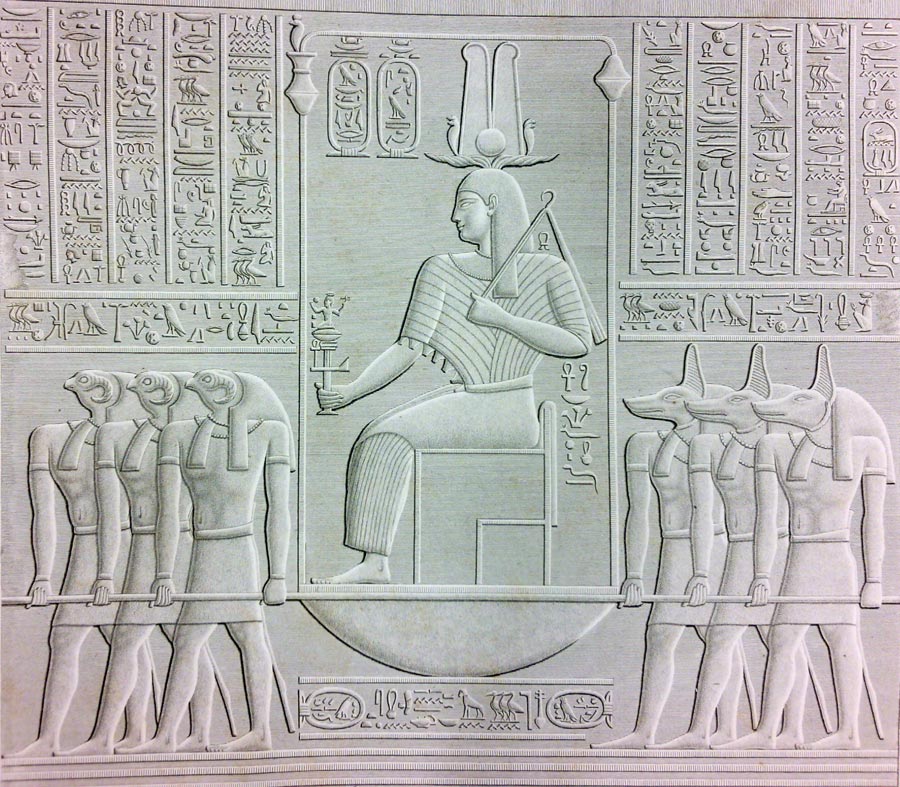 Although the individual jackal gods had their own particular powers and duties, they frequently coordinated their efforts. Thus, the jackal gods are often represented together. In temples, they are frequently shown in groups, acting as escorts to senior gods, carrying their sedan chairs, or guiding their boats.
The jackal gods most often worked together on behalf of the dead, pooling their powers and particular talents for the most effective protection they could provide. In embalming scenes, we see Anubis embalming and Duamutef protecting internal organs.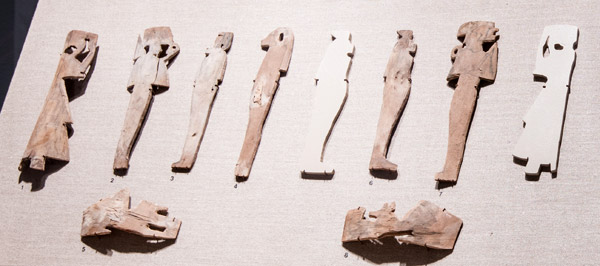 This set of wooden cutouts shows the jackal gods together: Anubis and Wepwawet as jackals beneath scenes of the deceased adoring Osiris, flanked by the sons of Horus, including the jackal-headed Duamutef. The cutouts would have been used to decorate a mummy; as reconstructed, the arrangement suggests that there are two missing pieces, supplied here as cardboard stand-ins (at the far right and the fourth from right).