Jackal, Dog, Wolf, or Fox?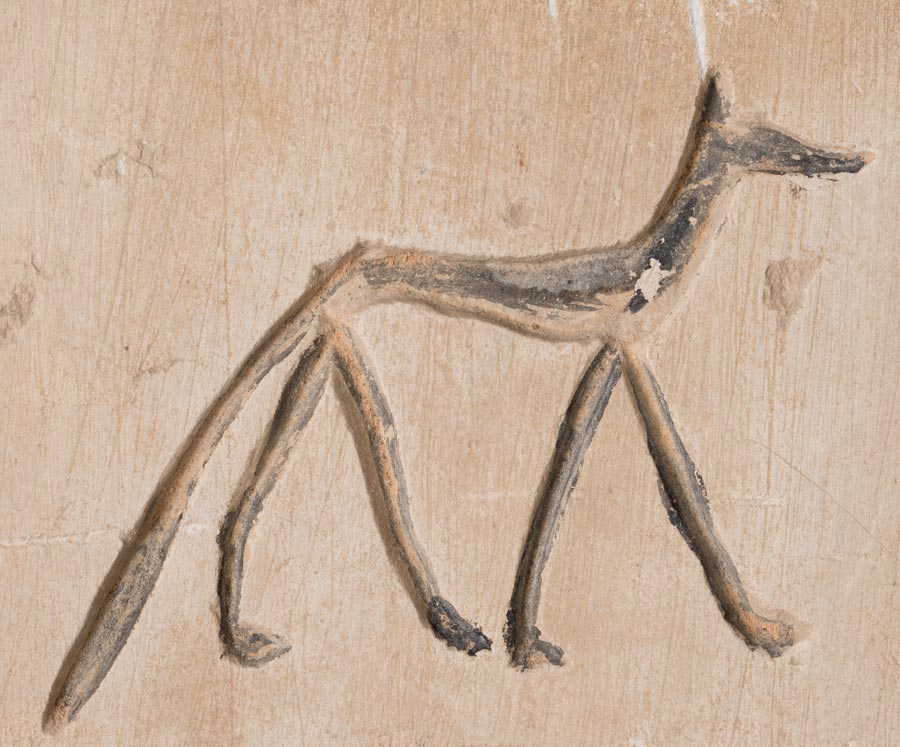 Egyptian representations of the canine animal associated with funerary gods are very consistent, but the precise identity of these animals is uncertain. They most closely resemble jackals in form and size, but their black coloring does not appear in any jackal found in ancient Egypt.
The Greeks and Romans often called these animals dogs or wolves. Wolves were not present in Egypt, but the Egyptians certainly had dogs as pets, work animals, and wild strays. One scholar suggests that the animals were foxes, which did exist in Egypt. But no single canine embodies all the features of the Egyptian sacred animal.
This ambiguity is probably intentional since Egyptian representations of animals are usually specific and identifiable. Dogs, for example, appear as distinct breeds that resemble modern salukis, basenjis, and Pharaoh hounds. The sacred canine of the ancient Egyptians was, instead, a mythical animal: a black jackal-like creature, combining features of jackals, foxes, and dogs, whose gods could be represented by any of these canines.