Jackal Gods Survivals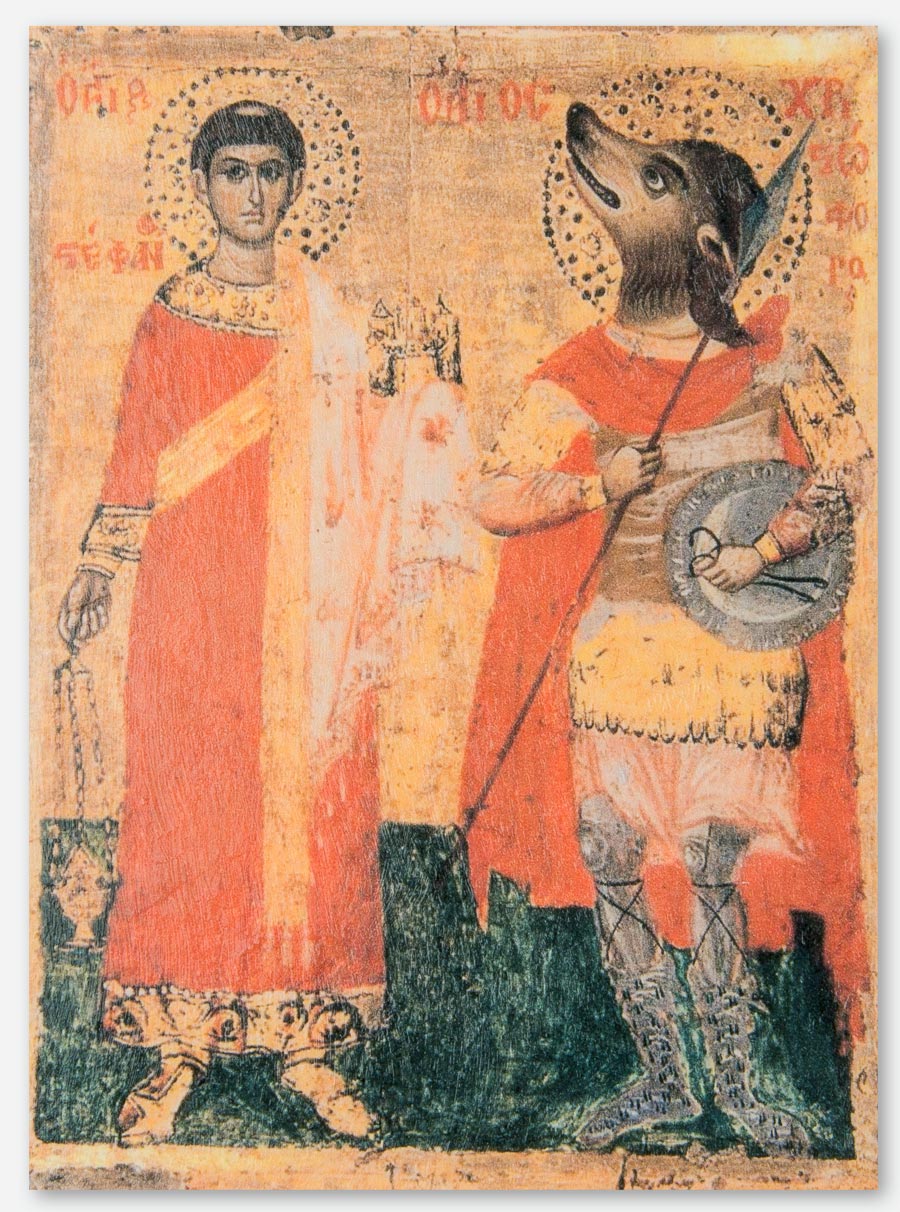 In the later Roman period, Christianity came to dominate the Egyptian religious landscape, and the older Egyptian religion died out. Animal cults are last attested in Egypt in AD 340, and the active worship of jackal gods would have ended around that time, if not before.
But the earlier jackal gods persisted, at least in name. Anubis is occasionally invoked (along with Isis, Osiris, and Horus) in Christian magical texts from Egypt. Greek and Coptic papyri attest to people named after Anubis (Anoup and Anoub being the most common such names) long after the disappearance of the god's cult.
And images of the jackal gods also persisted. Earlier Egyptian representations of the jackal-headed gods appear to have inspired Christian images of saints, most notably St. Christopher, with human bodies and dog heads, often seen in eastern Christian icons.