Anubis: Embalmer and Protector of the Dead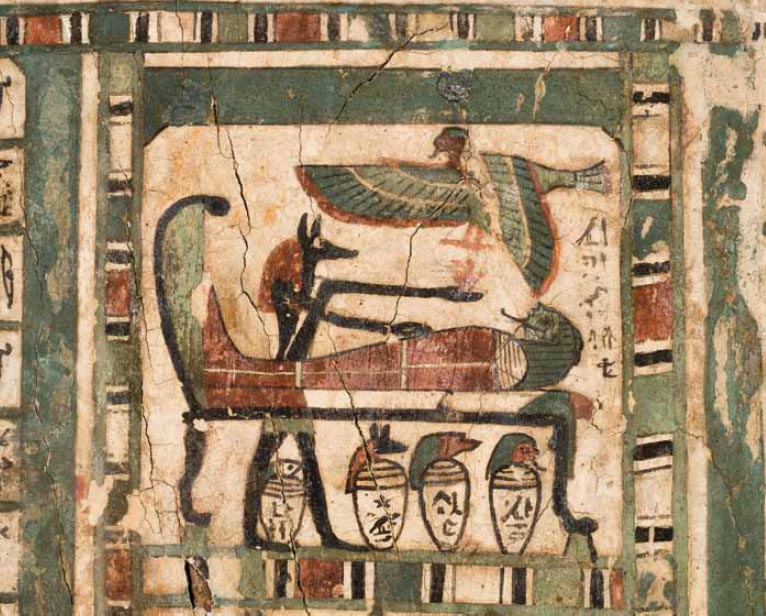 Anubis is the best known of the Egyptian jackal gods, in part because of his importance. He played a crucial role in the processes through which every person hoped to survive death and live on in the afterlife: he was in charge of the preservation of the dead body, essential in the Egyptian conception of life after death. Anubis functioned as divine embalmer, and the priests who supervised the mummification of the dead would wear masks of Anubis to stand in for the god. This divine impersonation extended to the funeral for the dead, where Anubis (in the form of a disguised priest) would present the mummy for essential ceremonies.
Beyond his specific roles in mummification and burial, Anubis had more general duties for the overall protection of the dead. Protective images of Anubis on coffins and in the form of amulets worn by the dead invoked the god's powers on behalf of the deceased. The proliferation of Anubis images around the dead attest to the hopes the Egyptians placed in him as a protector after death.