Pyramid Graffiti: Animals
Graffito P23. Animal – Ostrich?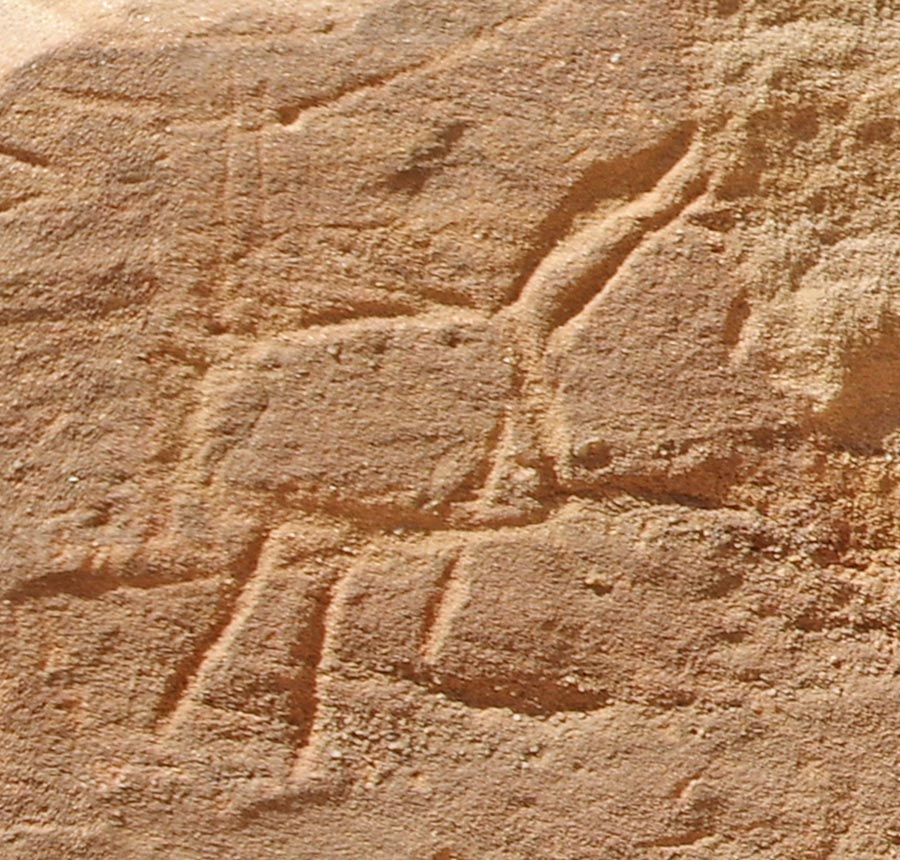 Just to the right of graffito P21 is a crude graffito that could be an ostrich, with a short body widest at the shoulder and two boldly cut angled lines for legs toward the rear. However, there is a line in an inverted V near the shoulder.
Kurru ID number:

P_021

Location:

East face, south of chapel, course 1, block 3

Dimensions (H × W):

16 × 16 cm