Conical Cap

Conical cap Probably 13th–15th centuries, Egypt Wool Kelsey Museum of Archaeology, 94075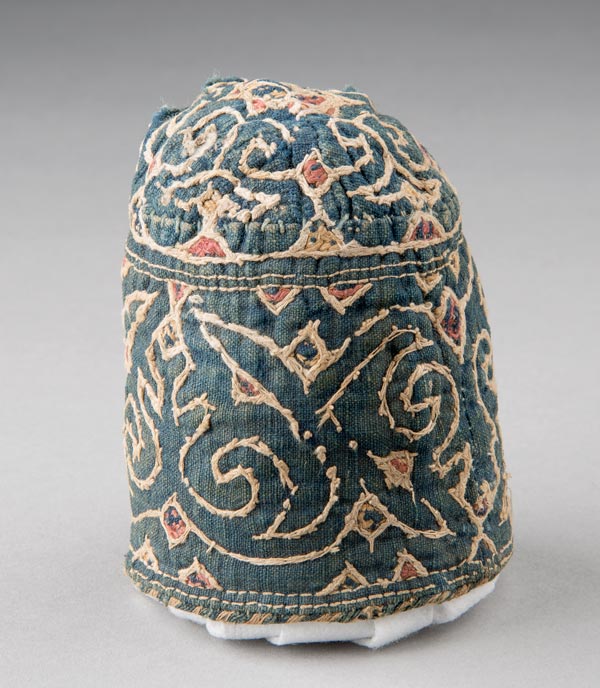 This small patterned cap is called a turtur in Arabic. It most likely served as the core around which a turban cloth would have been wrapped. The undyed threads create a design in high contrast against the indigo ground. Curvilinear shapes interlock around the exterior of the cap, which is then topped with an embroidered star.
As in many world cultures, attire and headgear carry great cultural significance in the Islamic world. Such rimless, conical headpieces were worn by both men and women in medieval Egypt. They also were used by Bedouins and mystics, some of whom wore distinctive headgear adorned with star patterns. At others times, such caps were covered in strange objects (such as foxtails and shells) and worn by criminals as a form of ridicule as they were paraded through the streets. Thus, these caps could serve various functions, from personal adornment to visual punishment.
Bibliography: Atasoy 2000; Ellis 2001, 92–93, cat. nos. 64–65; Karateke 2001, esp. pl. 47; Lange 2008, 58, 80, 85–87, 170, and 234; and Dozy 1845, 262–278 (viz. turtur).
Return to the Show