About the Show
Acknowledgments
This exhibition showcases art works held in the Kelsey Museum of Archaeology, the Special Collections of the Hatcher Graduate Library, the University of Michigan Museum of Anthropological Archaeology, and the University of Michigan Museum of Art. Many colleagues made this exhibition possible. The curators wish to extend special thanks to Chris Ratté, Dawn Johnson, Sebastián Encina, Scott Meier, Peg Lourie, Michelle Fontenot, Suzanne Davis, Carrie Roberts, Catherine Person, Carla Sinopoli, Karen O'Brien, Julia Falkovitch-Khain, Randal Stegmeyer, Evyn Kropf, Cathy Pense, Sally Bjork, Rachel Bissonnette, and Josh Berer for their enthusiasm, encouragement, and contributions to the show.
In addition, this exhibition benefited from a generous subsidy by the Freer Fund in the History of Art Department. We thank members of the Freer Committee for their support of this exhibition and other projects that further the scholarly study and public presentation of Islamic art.
—Exhibition Curators Christiane Gruber and Ashley Dimmig

Professor Christiane Gruber

(Co-Curator)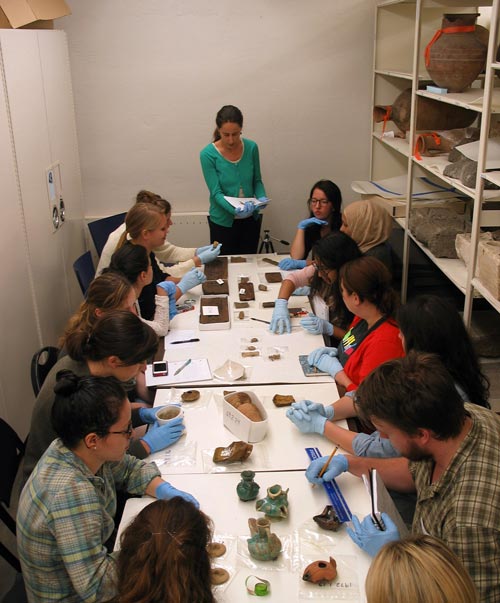 Christiane Gruber is Associate Professor of Islamic Art in the History of Art Department at the University of Michigan, Ann Arbor. Her research interests span medieval Islamic art to contemporary visual culture. She has authored two books on Islamic texts and images of the Prophet Muhammad's ascension and has edited several volumes on Islamic book arts, ascension texts and images, and visual and material culture. The exhibition Pearls of Wisdom is an outcome of a seminar taught by Gruber in the Kelsey Museum during Fall 2013. It is Gruber's fourth exhibition; her previously curated shows presented Islamic book arts (with Yasemin Gencer), Iranian revolutionary and wartime posters (with Elizabeth Rauh), and the arts of the Arab World uprisings (with Nama Khalil). Her published work can be accessed here.
Ashley Dimmig

(Co-Curator)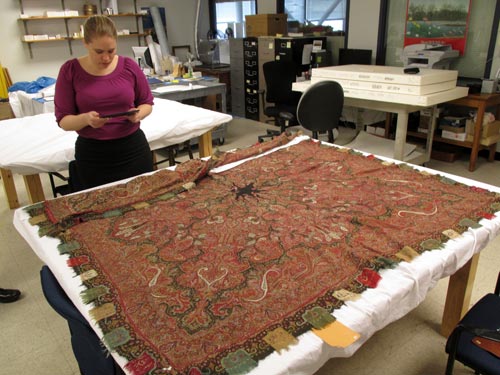 After completing a master's degree in Art History at Indiana University Bloomington, Dimmig went on to pursue a second master's degree at Koç University in Istanbul, where her work largely focused on the art historical significance of Ottoman imperial textiles. In 2012, Dimmig began her Ph.D. at the University of Michigan in the History of Art Department, with a concentration on Islamic art and visual culture. Her interests include both Persian and Turkish early modern and modern visual culture, with a special emphasis on textile arts. Her dissertation project will investigate an understudied branch of the Ottoman built environment, namely imperial tents. Her published work can be accessed here.
Rachel Bissonnette (Contributor)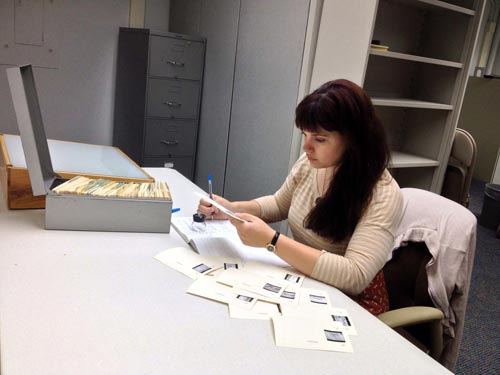 Rachel Bissonnette is a junior majoring in Art History at the University of Michigan, Ann Arbor. Her primary fields of interest are French and Islamic art. She spent summer 2014 working in the University of Michigan's Visual Resource Center, at which time she produced a descriptive catalogue of the Pope and Wilber photographic archives. She also interned at the Smithsonian's Freer|Sackler Art Galleries, where she provided research assistance on the origins and history of the journal Ars Orientalis. Rachel contributed the essay "Photographic Archives" to the show's online catalogue.