Cubiculum (Room 11)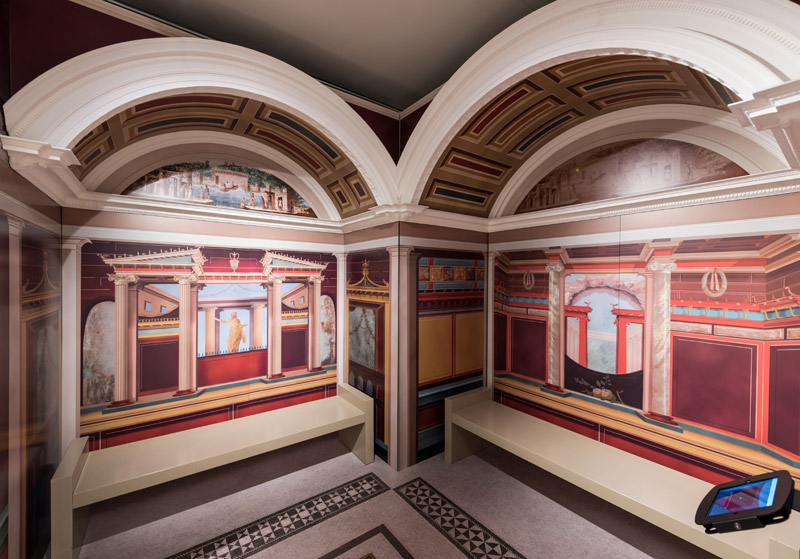 This small room (cubiculum) is a model of one of the richly decorated bedroom-sitting rooms in Villa A, reproduced at a slightly reduced scale from that of the ancient room (11) and restored to give a sense of the room's original appearance. In Villa A this room is located between the atrium (5) and the grand reception room (15). All three rooms offer splendid examples of Second Style Pompeian wall painting.
In this replica of cubiculum 11 the benches are in the position of the couches that the Romans would have reclined on when relaxing or sleeping. Surrounded by vivid reproductions of the wall paintings and elaborate stucco ornaments that distinguished this room in the ancient villa, visitors can take in the views through the large window.
Small rooms like cubiculum 11 provided privacy for resting, reading, or writing, and also for a variety of private meetings and intimate encounters. Roman texts allude to political plots that were hatched in such rooms, but more often they tell of lovers' trysts.