THE THOMAS SPENCER JEROME LECTURES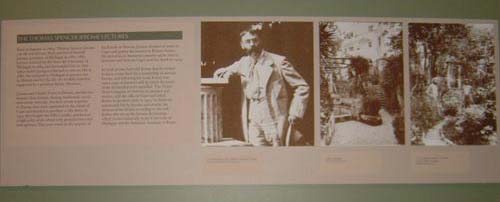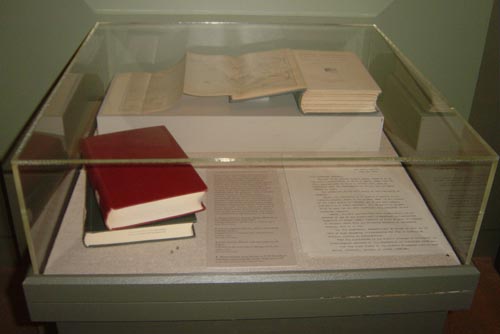 Click on objects on the pictures to see larger images
Born in Saginaw in 1864, Thomas Spencer Jerome was the son of Lucy Peck and David Howell Jerome, governor of Michigan in 1881–1885. Jerome received his BA from the University of Michigan in 1884 and then studied law in Ann Arbor before going to Harvard to earn an MA in 1887. He returned to Michigan to practice law in Detroit and live the life of a wealthy bachelor supported by a generous family allowance.
Jerome met Charles Freer in Detroit, and the two became close friends, sharing intellectual, social, and artistic interests. On their travels together in Europe they were captivated by the island of Capri and decided to purchase a villa there. In 1900 they bought the Villa Castello, perched on a high point of the island with glorious views and lush gardens. That year, Jerome decided to retire to Capri and pursue his interest in Roman history. He spent his days reading, writing, and thinking about problems in Roman history and historical method. On Capri he assembled a large research library, which he left to the American Academy in Rome and the University of Michigan. In 1914 Jerome published a popular book, Roman Memories in the Landscape as seen from Capri.
In 1908 Jerome had told Kelsey that he wished to leave a trust fund for a lectureship in ancient history, and following his death Kelsey was sent a copy of Jerome's will in which the terms of the lectureship were specified. The Union Trust Company of Detroit, as executor and trustee, sold the villa on Capri and asked Kelsey to go there early in 1915 "to fetch the manuscript left by Jerome and oversee the division of his library according to the will." Kelsey also set up the Jerome lectureship, which occurs biannually at the University of Michigan and the American Academy in Rome.