TEACHING CLASSICS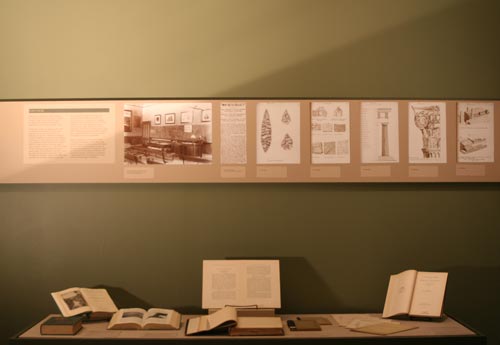 Click on objects on the picture to see larger images
Kelsey was a consummate teacher. His gift was evident from the time he began teaching in 1880 at Lake Forest University, where his efforts in the classroom were warmly appreciated by the students, and they said so.
At that time he began writing about the value of education and the place of the classics in American life. In 1895, after his move to Michigan, he helped to establish the Michigan Classical Conference, an activity of the Michigan Schoolmasters' Club, organizations that included both professors and high school teachers. Kelsey believed strongly that the University ought to assist secondary teachers so as to raise the standard of Latin teaching throughout the state and to prepare high school students for university work.
Time and again he argued to maintain the importance of the classics in the university in an era when the curriculum was changing rapidly and more scientific subjects were being introduced. The very nature of university education was at stake. Kelsey's views on the importance of graduate work going hand in hand with inspiring undergraduate teaching ultimately had a considerable impact on the institutional development of American universities.
Kelsey's teaching was always firmly rooted in the classical languages. He constantly thought of ways to enliven the teaching of the classical authors in the context of life in their time. His illustrated textbooks remained widely popular for decades, and he updated them regularly. He also wrote handbooks on antiquities and mythology. Within a few years of his arrival at Michigan, he introduced a course on Roman archaeology.