Childhood in Ancient World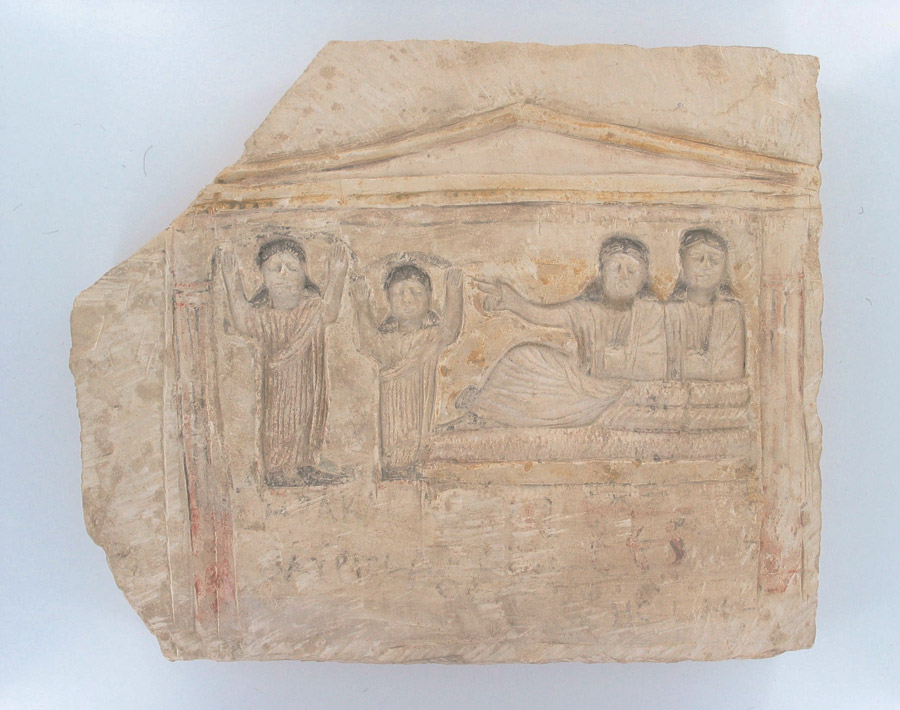 IT MAY BE HARD TO IMAGINE CHILDHOOD without all of the things we have come to regard as necessities for children. But 2,000 years ago in Egypt under Roman rule, children grew up in a world very different from our own. Infant and child mortality were high, health care and education very limited, natural dangers abundant, and child abandonment and child slavery were facts of life. Yet childhood in Roman Egypt also has many points of contact with our own understandings of it. And, just as now, there was no single experience of childhood in Roman Egypt: wider factors like status, ethnicity, and gender, as well as individual circumstances, made for varying experiences of childhood.
ARCHAEOLOGIES OF CHILDHOOD: Children, and the vestiges of their childhood activities, are relatively elusive aspects of the archaeological record. We often associate the word "archaeology" with digging for artifacts, but this is only part of the work of archaeology, which is also the study of materials, contexts, and spatial relationships within sites as well as the wider analyses of regions through survey and the use of various theoretical approaches and methodologies. All of these aspects of archaeology can elucidate ancient childhood. In a broader sense, investigating ancient texts, digging through archives, and excavating museum storage are also kinds of archaeology that inform our understanding of ancient childhood. Childhood is a relatively new area for archaeologists to explore.
IS CHILDHOOD A MODERN INVENTION? French historian Philippe Ariès proposed just that in his landmark 1960 book Centuries of Childhood, in which he argued that it was only in the last few centuries that children were separated to some extent from the adult world and that family structures developed around the education and care of children. Scholars have continued to refine Ariès's thesis and explore its applicability beyond early modern Europe. Roman Egypt provides a useful complement to Ariès's European focus. The children of Roman Egypt lived in an adult's world where play was often preparation for adult activities, with relatively few concessions to the specifics of childhood.
Document written on papyrus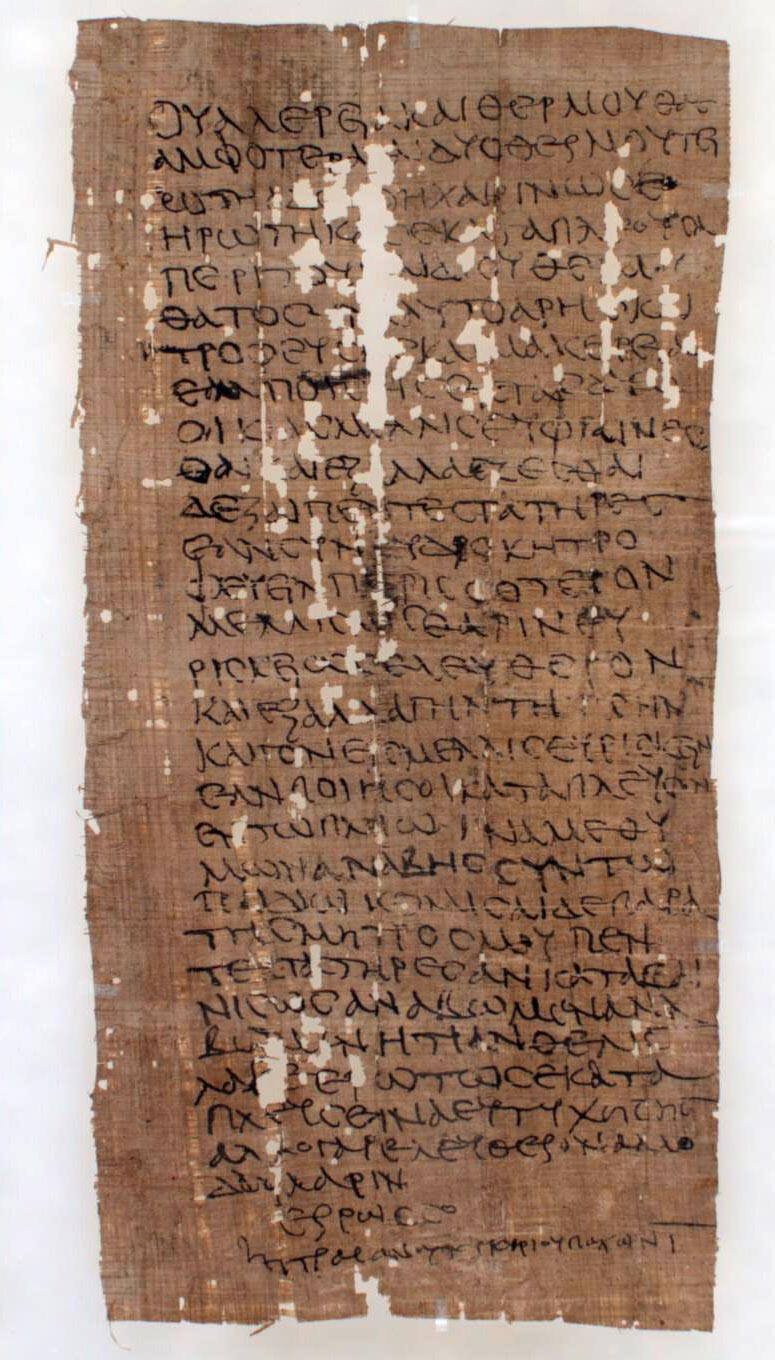 ADOPT A CHILD! LETTER TO A SISTER
Valeria and Thermouthas write to Thermouthion their sister: greetings. As I asked you when I was on the point of sailing down, regarding the child of Thermouthas, take and raise it, and you will be happy if you do, ... you will find joy and pleasure. If you agree to raise (the child), you will receive a greater allowance (than usual) since it is free-born; and you will find your own pleasure if you do it. Sail down in the boat in order that you may return with us together with the child. I am asking you to sail down that you may prosper, for a free-born child is one thing, a slave child another. Farewell. Year 8 of Trajan our ruler.