Brick and Stucco Ornament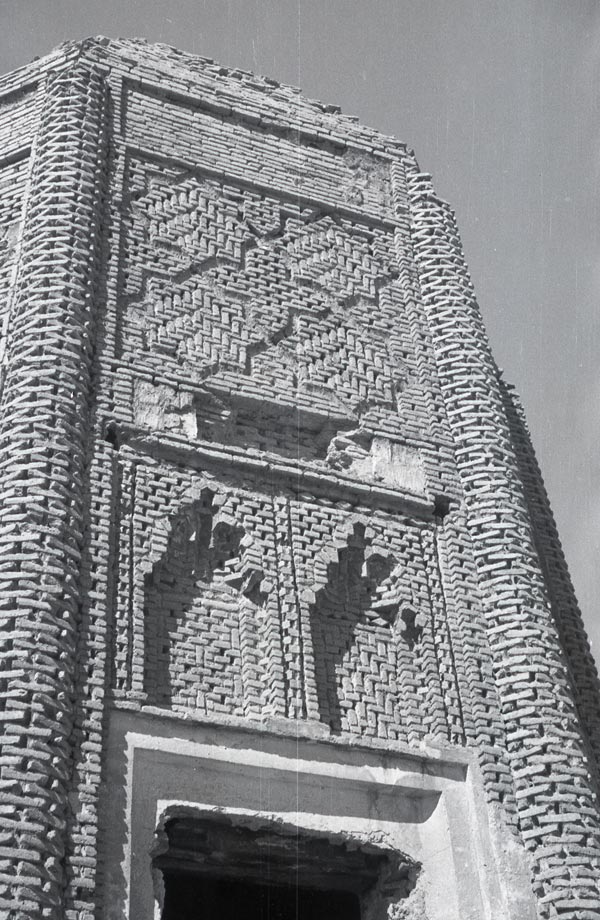 Vegetal, geometric, and calligraphic ornament often appears to cloak the interiors and exteriors of Islamic monuments and decorative objects. A number of scholars have proposed various reasons for this phenomenon. For instance, Eva Baer and Lisa Golombek note that ornament is often intended to conceal a building's core or structural components, much like fabric garments drape the human body.12 Beyond this textile metaphor, the use of ornament is certainly a distinctive feature of Islamic art, in which it functions as a device for visual mediation crafted in various materials and manners.13 Among the many decorative media, brickwork and stucco ornament were often used to beautify monuments in the Islamic world, including tombs.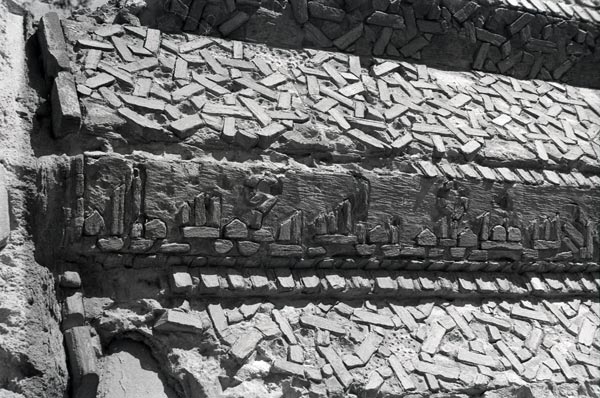 At times, tombs are perceived as contradictory to Islamic doctrine because a number of textual sources explicitly forbid the construction of funerary structures.14 However, this putative ban did not deter various Muslim patrons from creating commemorative monuments, as exemplified by the many tomb towers of medieval Iran.15 Tomb towers, referred to as gunbads because of their conical roofs, are powerful symbols of grandeur and authority because of their large size, extravagant decoration, and allusions to the celestial dome of heaven. During the Seljuk period in particular (11th-13th centuries), these funerary buildings were both constructed and decorated with bricks. The decorative brickwork—which is often unglazed and unpainted, and thus called "naked brick"—can be seen in the Gunbad-i Shibli in Damavand (Figure 5) and the Gunbad-i Sah in Urumiya (Figure 6).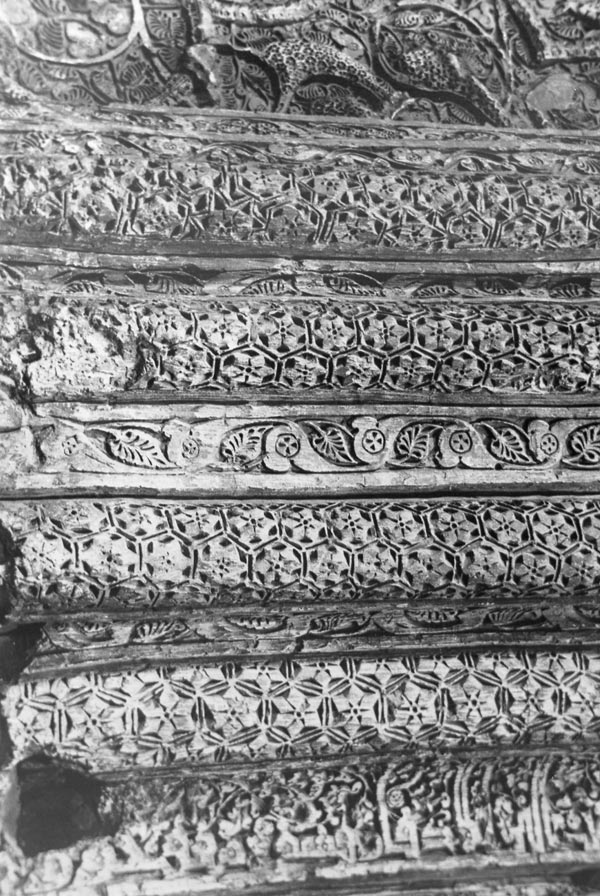 These two tomb towers are prime examples of Seljuk tomb construction. The bricks primarily form geometric patterns, and those covering the Gunbad-i Shibli give the monument the look of a textile. This type of brick patterning is referred to as hazarbaf, which means a "thousand weaves" in Persian. The interlocking bricks play with light and shadow to make the tower look as if it is covered in knotted cloth patterns. The practice of erecting textile tents over burial sites dates to pre-Islamic times, and the use of the hazarbaf motif thus may allude to the importance of tents and textiles in Islamic funerary traditions.16 These geometric patterns also attest to an "algorithmic" aesthetic and mathematical thinking put to practice as well.17
The repetition of shapes created by bricks produces a range of geometric patterns. For example, on the Gunbad-i Sah the "strap" fashion of crossing and overlapping bands of brick generates the overall design. Moreover, the central course of brick includes an Arabic inscription that provides the structure's date of construction. This varied use of brick showcases the adaptability of the material for both decorative and epigraphic purposes.
Unlike brick, stucco is ductile and thus can be molded into varying curved patterns. In his Survey of Persian Art, Pope highlights the masterful stuccowork exhibited on medieval Iranian tomb towers such as the Gunbad-i Alaviyyan in Hamadan. According to Pope, the Gunbad-i Alaviyyan displays the most complex stucco patterning that survives in Iran.18 The decorative stucco panels visible in his detail shot of the left side of the mihrab are filled with layers of sculpted floral strata (Figure 7). The superb craftsmanship used to frame and highlight the mihrab emphasizes the niche's function as the focal point of this particular sacred place.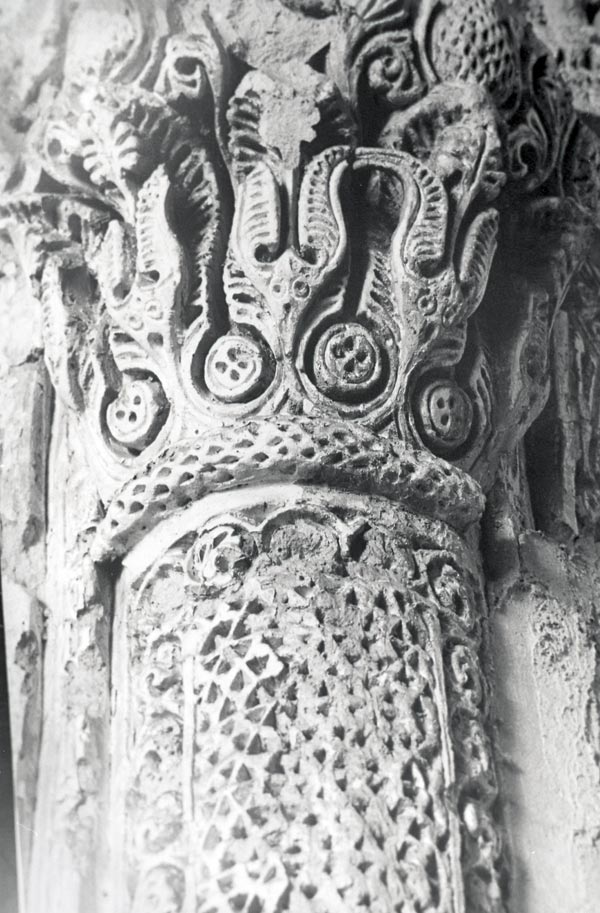 Last but not least, a witty display of stucco ornamentation can be found in the engaged column included in the Masjid-i Jami' at Na'in (Figure 8).19 This congregational mosque is considered a masterpiece of medieval Islamic architectural stuccowork. The column is embedded in the wall, and although it appears to be a functional, weight-bearing column, it is nevertheless a purely aesthetic citation of an architectural form. In addition, it bears an ornate Corinthian capital that emulates carved stone. Composed of crushed gravel and sand mixed with water, stucco is cheap and easy to make, unlike the stone and marble it mimics, both of which are expensive because they are hard to access and quarry. Thus, the many uses of stucco and brick highlight the clever and versatile application of ornament to various buildings in the medieval Islamic world.
References:
Baer 1998, 2; and Golombek 1988.
Grabar 1992b.
Leisten 1990.
Daneshvari 1986.
Ettinghausen 1999, 315; and Golombek 1988.
Bier 2008.
Pope 1964, 1301.
Pope 1934, 322; and Flury 1921, 310.