ANCIENT AUTHORS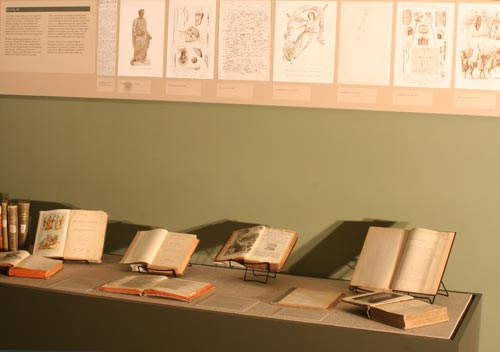 Click on objects on the picture to see larger images
More Topics
Like other young classicists, Kelsey began his scholarly career by publishing texts of ancient authors. His first contribution (published in 1882) was a revision of James Reid's edition of Cicero's Cato Maior and Laelius. Kelsey reshaped Reid's book, writing a long introduction and including copious notes addressing the literature's contexts. This text was followed in 1884 by his edition of De Rerum Natura by Lucretius.
Then came the text for which he is best known, Caesar's Gallic War, first published in 1886 and revised throughout his life. By the time of his death in 1927, 21 editions had appeared. Introduction, notes, and vocabulary are extensive. Illustrations, bringing to bear new technologies, included maps, partially colored plans, and color plates. In 1918 this book morphed into Caesar's Commentaries, a volume almost as influential as the Gallic War.
The first edition of yet another textbook, Xenophon's Anabasis, written and edited with a colleague at Lake Forest, Andreas C. Zenos, came out in 1889. In emphasizing contexts, it followed the pattern of the other textbooks.